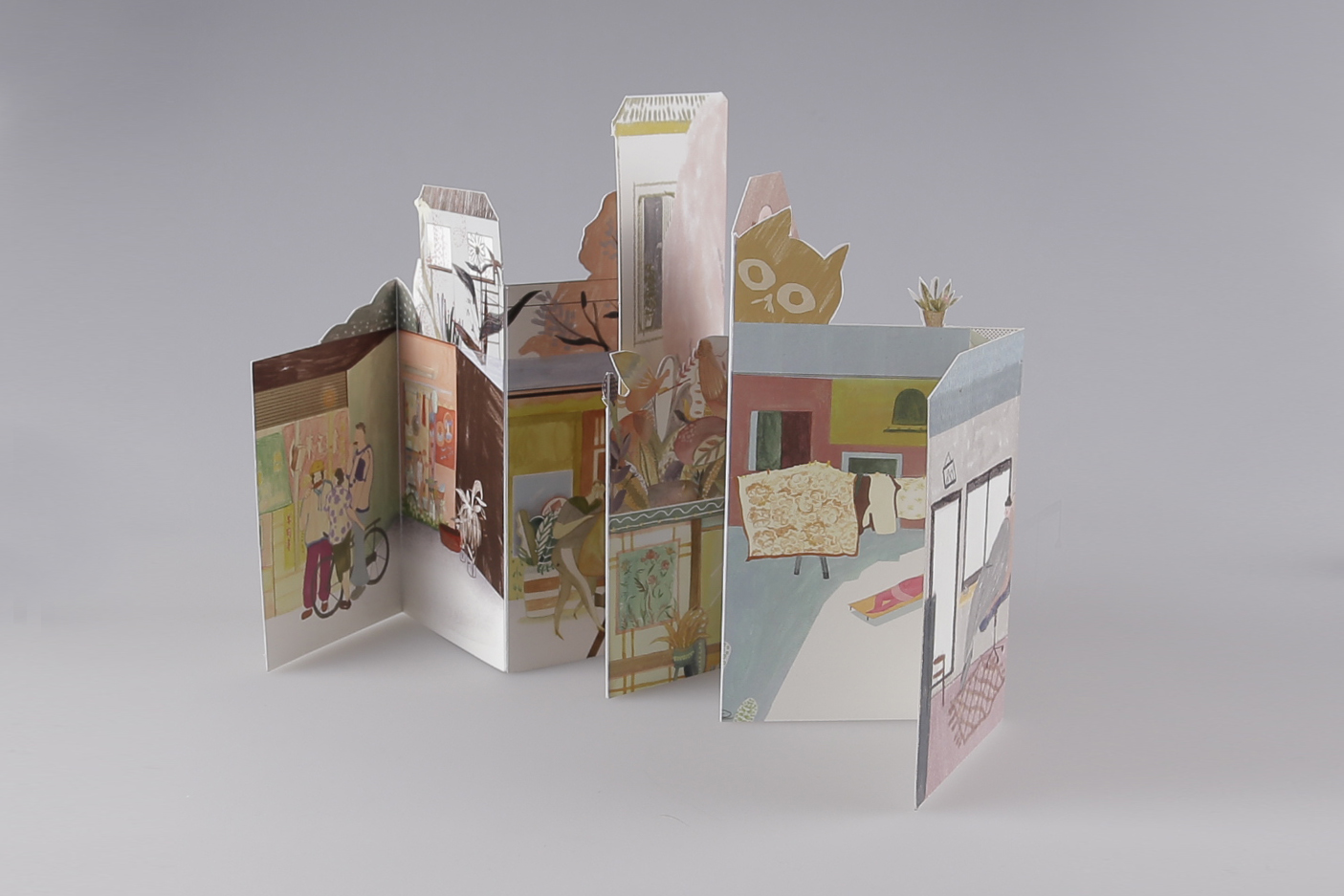 A pig man was sleeping.
A lonely man was thinking. A couple were walking.
An elephant was crying.
A little girl was dreaming.
I depicted the city in my memory. When I looked back at the city I passed by, I always thought of the young people who were chatting with kebabs in hands outside the shop, the girl sitting at the door in a daze, the lonely figure leaning against the window, the couples walking happily shoulder to shoulder, the crying elephant against the brown background, the huge cat and so on . These scenes don't only merely to a specific city. They are the symbols in my heat and they are the past I haven't experienced.